Crossposted from my own icon journal, but I figure the love can't be spread enough.
These are some of the icon posts that caught my eye in the last weeks.








dekolette: here







Undoubtedly one of the best Supernatural icon makers at the moment. Her icons are always flawlessly excuted, and she has this soft and natural coloring. Plus, some of her icons are hilariously funny.



firstanointed: here






If you're looking for Stargate icons, then this might be for you, although there lots of other fandoms as well. What I love about her work is her use of black & white and light, with some really pretty results.



sheepy_hollow: here







Sheepy_hollow is way underrated, especially considering the wide range of fandoms she icons. What really stands out in her work is her fabulous cropping. Have a look at the tv icons in this batch, and you'll know what I mean.



emily_reich: here






If you look at this batch, the first thing that comes to mind is flawless. I love the simplicity in these icons, which probably requires a ton of work to achieve. I'd kill to know how she achieves the softness in these icons.



chaoticfae: here







Her stock icons are always a reason to visit, I love the mood she sets with them. This batch has lovely coloring, plus... gorgeous Superman icons!



takethewords: here







I live the softness in these icons, some are almost out of fcous, but never blurry. Also, excellent use of texture in this batch.



lovebashed: here







Sadly, there aren't actually many good icon makers who icon bandom, but she's one of them. I love how she takes seemingly random and meaningless images and turns them into icon that actually tell a story.



no_delusion: here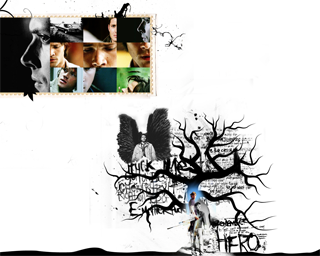 This is a really stunning Supernatural wallpaper, wildly creative in its execution. There also are matching icons.


If you like what you see, please go and leave the makers some love!